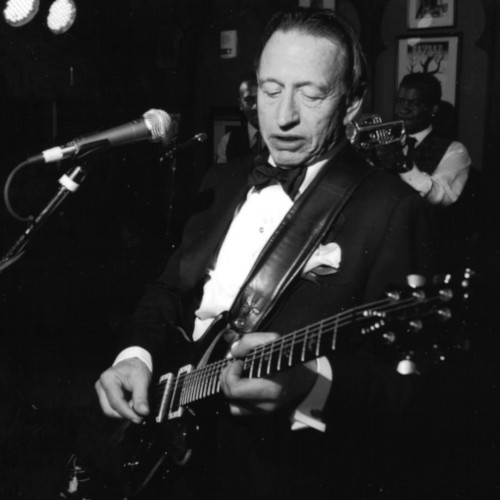 George Lilly has been playing professionally since 1961. Playing with local Rock & Roll bands near his childhood home on Cape Cod then from Pennsylvania to Indiana, Ohio, and Kentucky during his college years then on to New York and the New England area. During the 1970's and 80's, he ran Northern Studios a successful recording studio in the Boston area where artists ranging from jazz greats like Jaki Byard to pop icons The Cars recorded. He also engineered live broadcasts for50,000 watt radio station WBCN from the great Jazz & Blues venue Paul's Mall in Boston where he got to work with the likes of Muddy Waters, Sun Ra, Tom Scott, Taj Mahal and other greats. At the same time, George continued to perform around the New England area and appeared on shows with Chuck Berry, James Cotton, TheBand, Johnny Winter, Irma Thomas, Paul Butterfield, Lonnie Mack, Zachary Richard and many, many others. In 1991 George moved his family to the New Orleans area to study guitar with Wayne Bennet of blues and jazz renown and played around the greater New Orleans area with local blues and R&B bands. In 1995 George wrote and produced an album for the independent label Wildcat Records from which Aaron Spelling Productions used his original song "Always You" in their film adaptation of Stephen King's novel"Thinner". After losing their home in Hurricane Katrina George & family moved to the Jupiter Florida area where he formed his 6 piece R&B band "George Lilly and theHalf Fast Allstarz" with whom he recently completed his latest album "Thinkin'About You Baby" and he has resumed his jazz studies and is a regular performer at the Jupiter Jazz Society Jam Session on Sundays at the Double Roads Tavern andGrill. Known for his energetic stage presence and New Orleans blues feel George is still very much on the scene!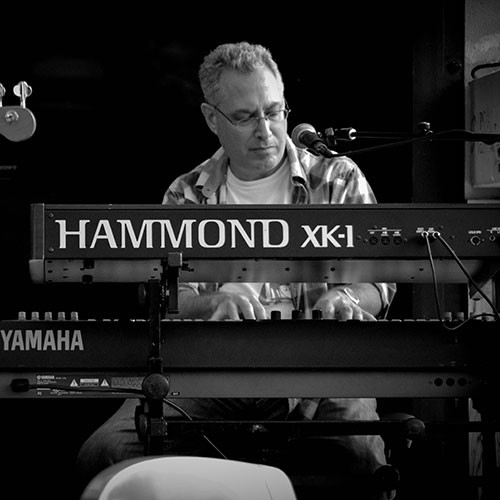 Bob Taylor is an all-around musician, keyboardist, and producer located in South Florida. In demand on stage and in the studio for his mastery of eclectic styles and authentic sound, he has decades of experience performing and recording locally and internationally. He has backed in concert reggae legends Marcia Griffiths of The I-Threes and foundational guitarist Ernest Ranglin as well as worldbeat popster Buster Poindexter. His command of roots blues, funk and soul music has found Bob playing and recording with Grammy-winning guitarist Brian Stoltz (Neville Brothers, Funky Meters) and local legends such as Groove Thangs, Shack Daddys, Raiford Starke and Native-American singer/songwriter Chief Jim Billie. As a writer and producer, he has composed everything from salsa to string quartet, for TV shows like Fresh Prince and Saturday Night Live and major movies such as Sex In The City 2 and Things to Do In Denver When You're Dead among others. He's played on cruise ships and in the circus, performed many a straight-ahead jazz gig and does classic rock in a Rolling Stones tribute band. He even works Sunday mornings as a gospel pianist for hire. Bob Taylor is the definition of a musician's musician!
Phil McArthur has performed and recorded with hundreds of artists across the globe over the past 30 years including Ricky Martin, Franco DeVita, Alejandra Gussman, Juan Luis Guerra, Joss Stone, Alejandro Sanz, David Lee Roth, Nil Lara, Edgar Winter, Marc Anthony, Gilberto Santa Rosa, Giovanni Hidalgo, Rod Stewart, KC & The Sunshine Band and many others.
In addition to being a touring bassist for many years, McArthur is also proficient at the violin and spent quite a few years with some top-notch orchestras and studio string sections. He has also produced a vast catalog of music for television and film.
Jeff Renza is one of South Florida's top first-call drummers, having played with many artists including David Letterman guitarist Hiram Bullock, Buster Poindexter, Native American singer/songwriter (and Seminole Tribal Chairman) Chief Jim Billie, Brian Stoltz (The Funky Meters), Chuck Berry, and even the Godfather of Soul, Mr. James Brown who said,
"The boy got SO much pocket, he got pocket in his SOCKS!"
.
As a producer and multi-instrumentalist, he helmed the breakthrough independent release of Puerto Rican hardcore band PUYA for NoizBoiz Records as well as records by Shack Daddys and Bonefish Johnny.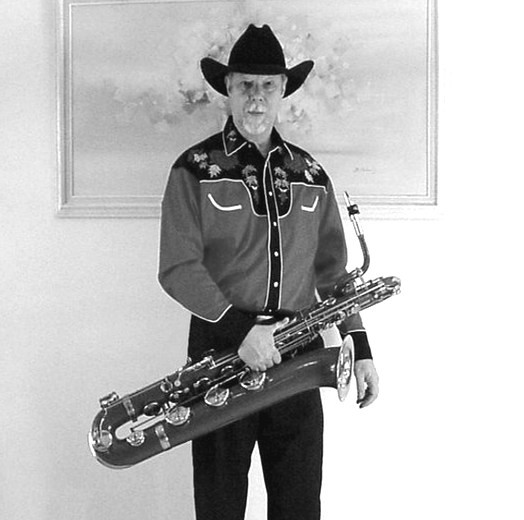 RANDY EMERICK was born in Dayton Ohio. He is a graduate of Dartmouth College. He was leader of Dartmouth's jazz ensemble, The Barbary Coast orchestra.
Member of Wayne Cochran's C.C. Riders, 1971-1975.
Performed on baritone saxophone and other woodwinds with Frank Sinatra, Sammy Davis, Jr., Liza Minnelli, Johnny Mathis, Natalie Cole, Lou Rawls, The Temptations, Mel Torme, and many others, 1978-present.
U.S. and world tours with Jaco Pastorius, 1981-82. U.S. tour with Frank Sinatra, 1984. Recorded with Wayne Cochran's C.C. Riders (COCHRAN on Columbia Epic, 1971) Recorded with Jaco Pastorius (INVITATION, TWINS I & II, THE BIRTHDAY CONCERT, PORTRAIT OF JACO – THE EARLY YEARS, PUNK JAZZ, TRUTH LIBERTY & SOUL)) Recorded with the Jimmy Dorsey Orchestra (DORSEY, THEN AND NOW)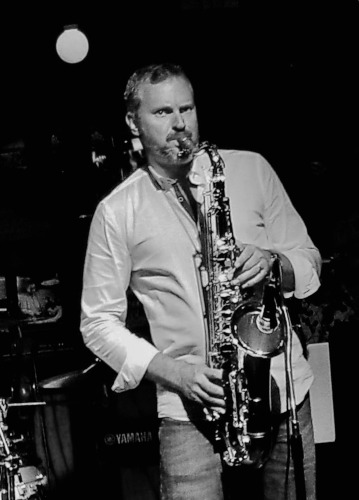 GRAMMY Nominee and Latin Grammy winner, saxophonist/flutist, John Michalak has performed internationally as a featured soloist with such artists as Gloria Estefan and The Miami Sound Machine, Phil Collins, Carole King, Lou Gramm (Foreigner), Engelbert Humperdinck, David Lee Roth, Ricky Martin, Julio Iglesias, Jon Secada, KC and The Sunshine Band, Patti LaBelle, Carlos Santana, Bobby Caldwell, Franco De Vita, and many other notable R&B, Pop/Rock, Latin and Jazz artists. Some of the prestigious venues and festivals John has performed at include the Sydney Opera House, Royal Albert Hall, Bolshoi Ballet Theater, the Kennedy Center, Madison Square Garden, the London Palladium, the Detroit Jazz festival, Burghausen (B-Jazz) Jazz Festival, Miami Jazz Fest and South Beach Jazz Fest, Pittsburgh Jazz Live Fest, and many other historic venues.
John's versatile improvisation skills allow him to perform with and record in a wide variety of genres, including Jazz/Swing, Latin, Rock, Pop, Latin-Jazz, Brazilian, R&B, Flamenco, and even DJ-driven House/World music. John continues to tour and record, as well as perform at top venues throughout the South Florida region.